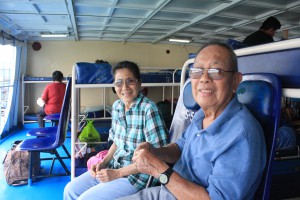 Enjoy traveling with Roble Shipping as it offers varied types of accommodation to suit each individual passenger's needs. With over 25 ships to offer, there are always available trips from Cebu to your ports of destination in Eastern Visayas as Roble travels to key ports on a daily basis.
Backpacking and prefer the more economic travel? Choose between Economy A or Economy B. Prefer a little more leg room and more space? You can't go wrong with either Deluxe Class, Deluxe Sitting, or Tourist Class. Traveling with a sweetheart and want some privacy? Get the VIP accommodation and travel in style. On a school trip? Get a cabin with plenty of space for 7-8 friends. Book a cabin! and see the accommodations and rates available for your travels whether it be visiting a loved one, going home, or experiencing the wonders this side of the country. (Click here) and take a look at the available ports and schedules.
Conveniently purchase tickets with the many booking outlets that Roble Shipping offers. (Click here) for a listing and find the one nearest you.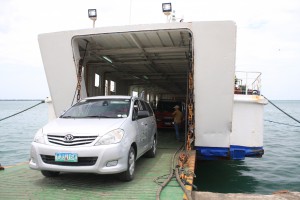 Roble Shipping offers Roll on Roll Off (RORO) services. Passengers may bring in their vehicles to transport them to their preferred port. Almost all cars are available for travel on Roble ships. From SUVs, 4 wheelers, motorcycles, to backhoes, bulldozers, heavy equipment, all are available for freight travel. Included in the fee is one driver and one helper.
Businesses and individuals alike may also tap on Roble to safely deliver inventory and goods from raw produce such as bags of fruits and vegetables, sacks of rice and flour to appliances such as washing machines, refrigerators and the all-time Filipino favorite karaoke machines.
(Click Here) to contact Roble Shipping and get a quotation on your cargo shipments.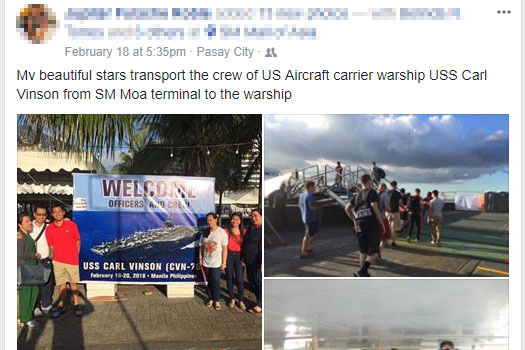 Roble offers its crew of experienced seafarers and fleet of ships for voyages to anywhere in the country. Businesses may contact Roble Shipping as it offers charter services to interested companies and individuals. (Click Here) for options to contact Roble shipping for interested parties.