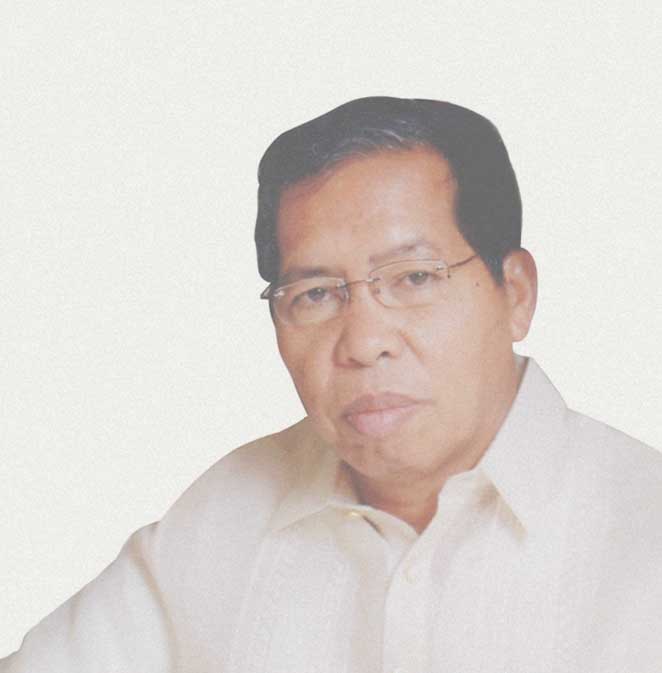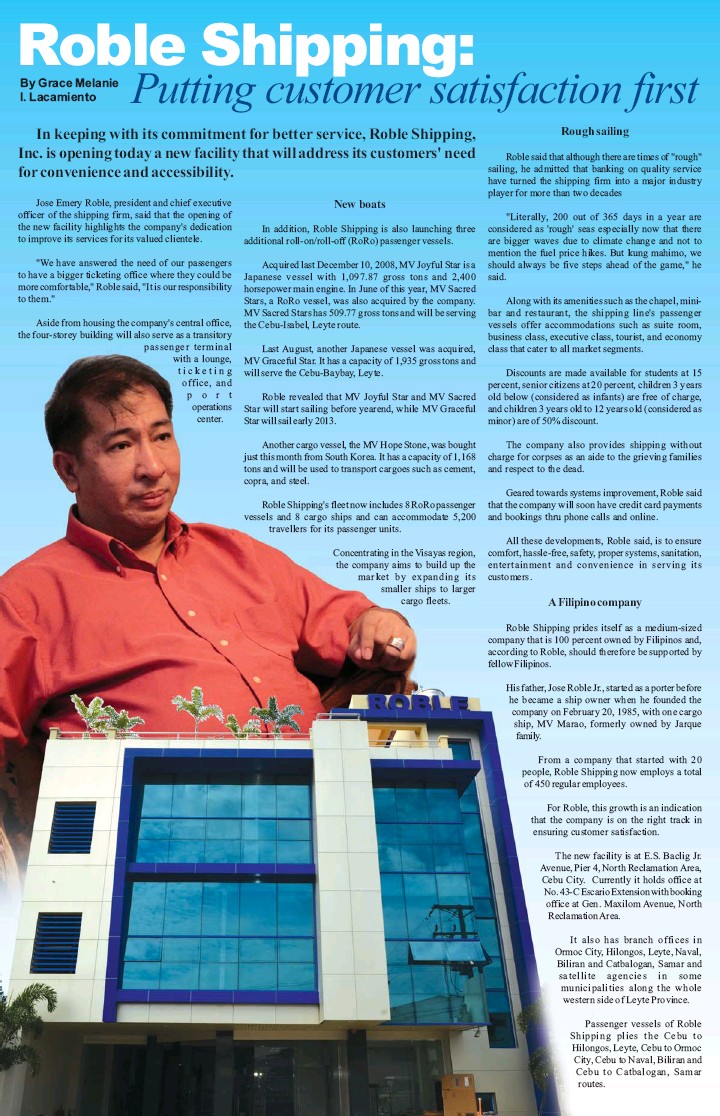 Who We Are
Filipino owned Roble Shipping Inc. was founded by Engr. Jose Luma-ad Roble, Jr., a native from Barangay Sabang Danao City, Cebu. It was incorporated and registered in the Philippines Securities and Exchange Commission on Febuary 20, 1985. It started operations with M/V Marao with the goal of bringing people and cargoes to their port of destinations. Since its incorporation Roble Shopping has added more vessels to its fleet and its pool of talents and employees to give to the riding public its vision of bringing back the fun and joy of sea travel.
Currently, the company runs 21 sea vessels through importation and local acquisitions. It offers roll on/roll off services and tramp services that ply anywhere in the Philippine Islands. The company has close to 350 employees and is continually opening its doors for individuals that share the same vision and with the passion to deliver.
Its shipping vessels reach several key ports in Region VII and VIII carrying passenger and vehicle cargoes for easier access to the different provinces and cities of Eastern Visayas to reach loved ones while enjoying a leisurely travel, meeting neighbors and friends and sharing a chat or two in spacious and comfortable accommodations.
Roble Shipping Inc. continues to expand with the drive of reaching not only Eastern Visayas but in more ports in its passenger vessels and reaching more small, medium, and big businesses in its charter services.
---
To bring passengers and cargoes to their destinations by acquiring and maintaining top class vessels and implementing global competence in our procedures to assure safety and comfort in sea travel.
Our vision is to fully implement international safety management standards in our ships and regular business activities in order to achieve and encompass global competence in the shipping industry. Excellence, perseverance, and innovation will be our company's guiding values.